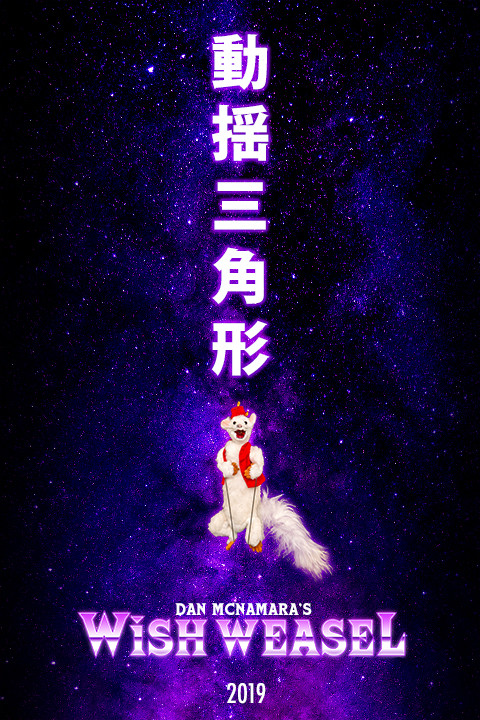 In this campy 90s sci-fi fantasy, a magical weasel crash lands in Queens and befriends a girl who's down on her luck. They must work together to defeat his evil brother to save Queens (and the Earth).
After landing in Queens, the Wish Weasel meets a young woman named Tabitha and grants her a wish for a new apartment. The wish is then sensed by the evil Wishomite's wish computer in the dark universe. General Zorgo, leader of the Wishomites, declares that they will travel to Earth and torture everyone with evil wishes and kill the Wish Weasel.
Wish Weasel's Space friend, Space Detective, learns of General Zorgo's apocalyptic plan from a boy with a magical book that tells the story of the presently occuring universe. Wish Weasel, Space Detective, and Tabitha need to figure out how to stop General Zorgo from enslaving Earth. General Zorgo travels to Queens and Wish Weasel learns how to use Wish Cards and has a card battle with General Zorgo in Astoria Park.
WW0711 statement: A charming weasel saves planet earth and captures everybody's heart.

Director: Dan McNamara
Writer: Dan McNamara
Producer: Dan McNamara

Country of Origin: USA