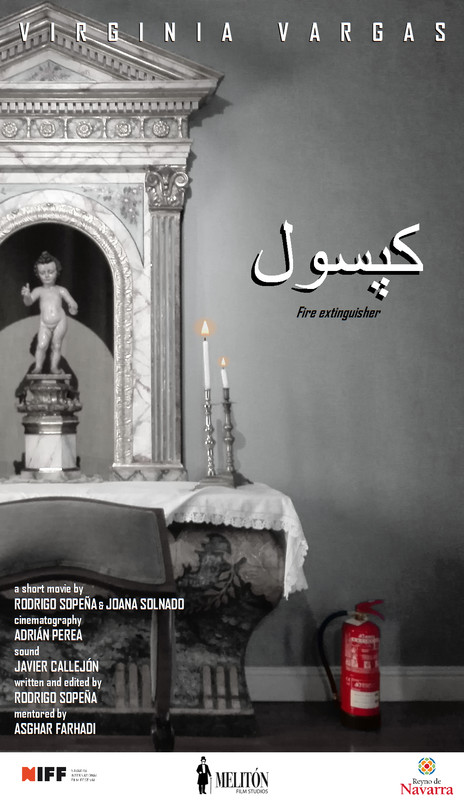 Milagros is obliged to install a fire extinguisher in her chapel. But first she will have to ask someone's permission…
Rodrigo Sopeña ("Club Houdini", "Fermat's room") and Joana Solnado ("Morangos com Açúcar", "Paixão") present this unusual short film made during the workshop "Filming in Navarre with Asghar Farhadi" under the supervision of the Iranian filmmaker winner of two Oscar.
Asghar Farhadi said: "I like it because it's a complete movie, and it's something new. It will please those who believe in God and those who do not".
WW0711 statement: On point – open for various interpretations. Believe in Baby Jesus! 😉

Director & Writer: Rodrigo Sopeña Costales
Director: Joana Solnado
Producer: Rodrigo Sopeña
Key Cast: Virginia Vargas