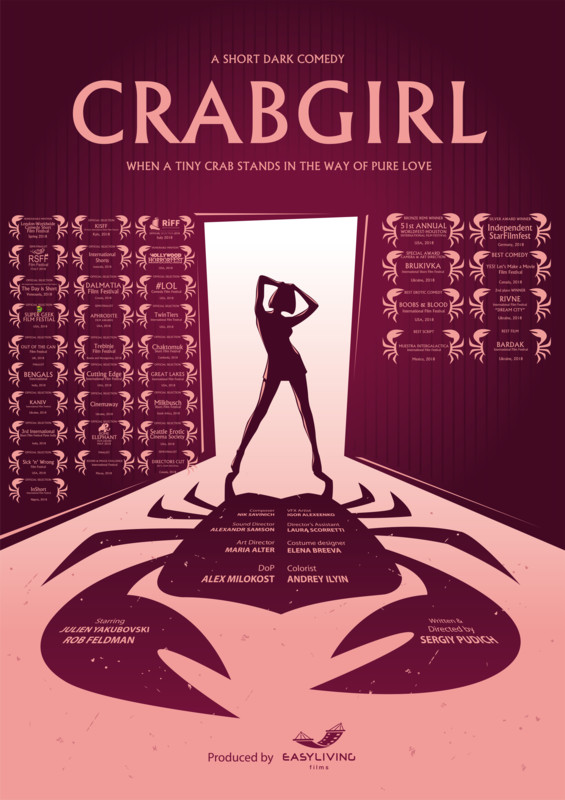 A young virgin guy does not manage to have sex with his beloved long-term girlfriend on his 23rd birthday. By putting an ultimatum on their relationship, he acknowledges the incredible truth beyond her rejection.
Sergiy Pudich: "This movie is special for me because I really believe that it can make people laughing and remembering moments for long time. Script for this movie I wrote during 1 year and made it as perfect as I can. Moreover, I think that Crabgirl can really make an impact in people's mind about understanding what happens in mind of a girl before acceptation the idea of losing verginity."
WW0711 statement: An intimate film about relationships and a funny twist on top just for kicks.

Writer, Director, Producer: Sergiy Pudich
Key Cast: Julien Yakubovsk, Rob Feldman
DoP: Alex Milokost
Country of Origin: Ukraine
Genre: Coming Of Age, Dramedy, Horror